My husband Karl travels to see great art and to taste fine foods. I recently got him to give me a set of recommendations for memorable eating experiences. He chose to recommend buns dumplings and grain burgers that were outstanding.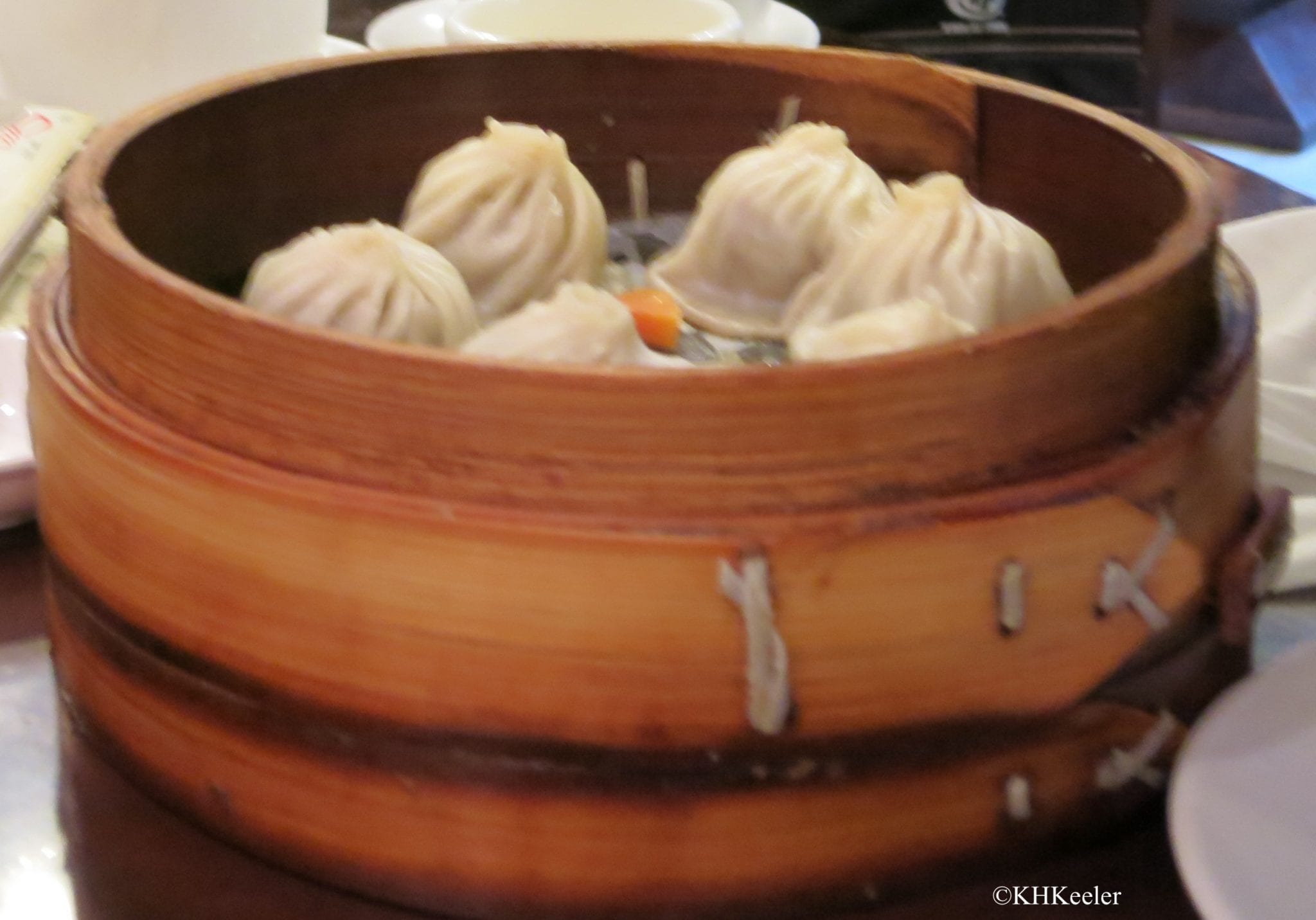 By buns and dumplings he means Chinese buns and dumplings. Grain burgers are whatever the restaurant called a grain burger.
Buns Dumplings, and Grain Burgers  –  Karl's  favorites after many trials and more than a decade:
1. Cholon: (Denver, CO) good Asian dumplings + delicious onion/gruyere soup dumplings. Cholon website
2. Din Tai Fung: (Shanghai, PRC) delicious steamed soup dumplings. Din Tai Fung website: Chinese sites, we liked the one at the Portman link
3. Mahjong Dumplings: (NYC, NY) creative dumplings. [Alas, now closed]
4. Open Harvest Coop: (Lincoln, NE) good grain burgers. Website
5. Shanghai Street Vendors: (PRC) cheap, tasty buns (3 kinds: pork, greens, and red bean paste).
6. The Flaming Icecube: (Boardman, OH) tasty grain burgers. Website
7. Peninsula Hotel (Hong Kong, PRC) delicious grain burger. In the Lobby Restaurant at the Peninsula: website
8. Truckee, CA Food Coop: tasty grain burgers. [Alas, they have closed]
9. Yang's Fried Dumplings: (Shanghai, PRC) great soup dumplings.  I can't find a restaurant website, Trip Advisor gives locations: Trip Advisor on Yang's Fry Dumplings
10. Wow Bao: (Chicago, IL) good dumplings and buns. Wao Bao