For sale at Loveland Visitors Center $3.95 plus tax All profits to post-flood restoration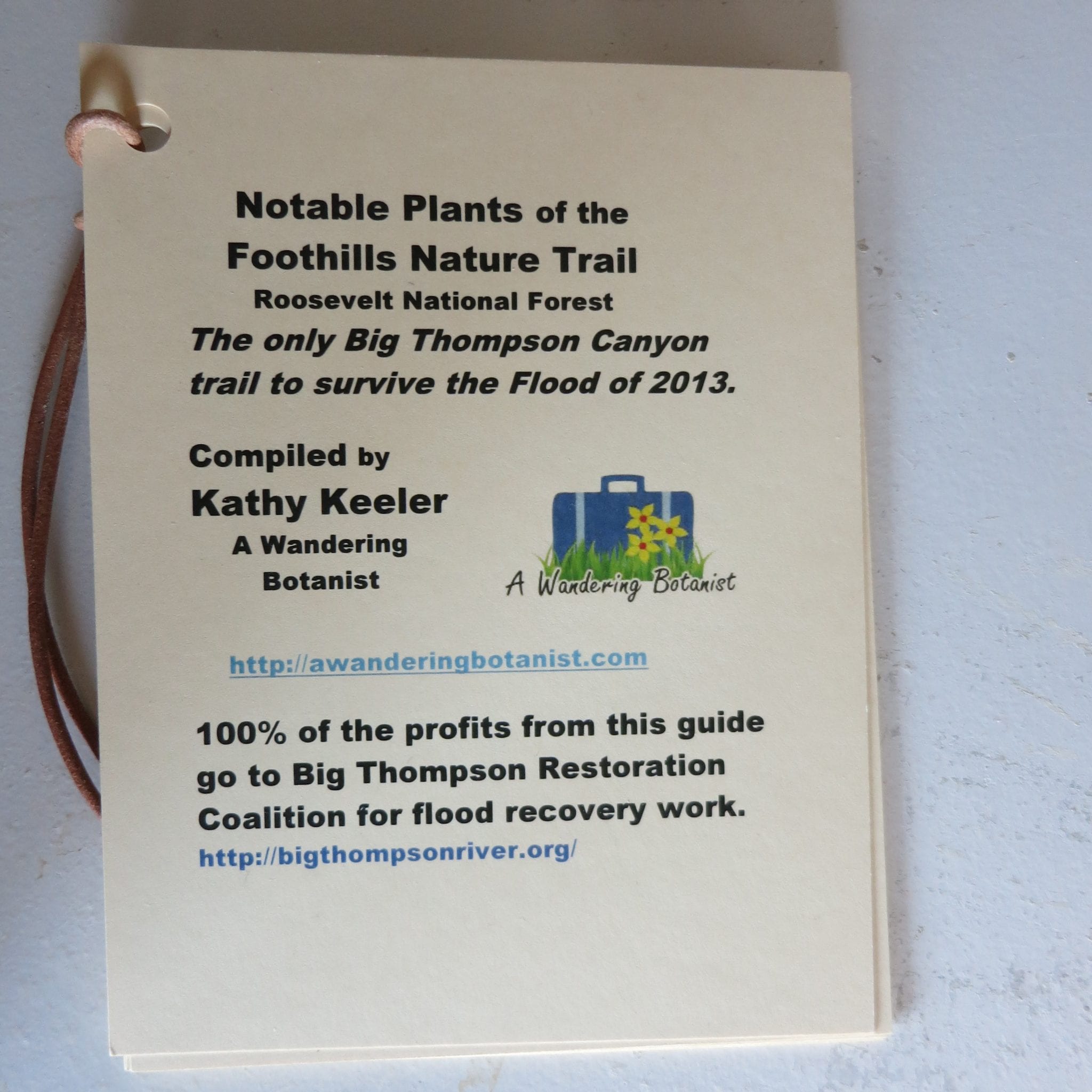 Notable Plants of the Foothills Trail is a compilation of 20 conspicuous plants that grow along the Foothills Trail, an easy walk just off US-34 between Loveland and Estes Park. It shows a photo of plants like soapweed yucca and blanketflower and tells a little bit about them.
This booklet is being sold to help with the restoration of Big Thompson Canyon. The floods of 2013 caused a lot of damage that is straining everyone's resources to restore. All profits from this little book go to Big Thompson River Restoration Project to help with that effort.
Hike Foothills Trail and celebrate reopening of roads destroyed by the floods.
Buy as ebook LINK