Buy an electronic copy of Notable Plants of the Foothills Nature Trail. Download onto your computer or phone. $3.50 Below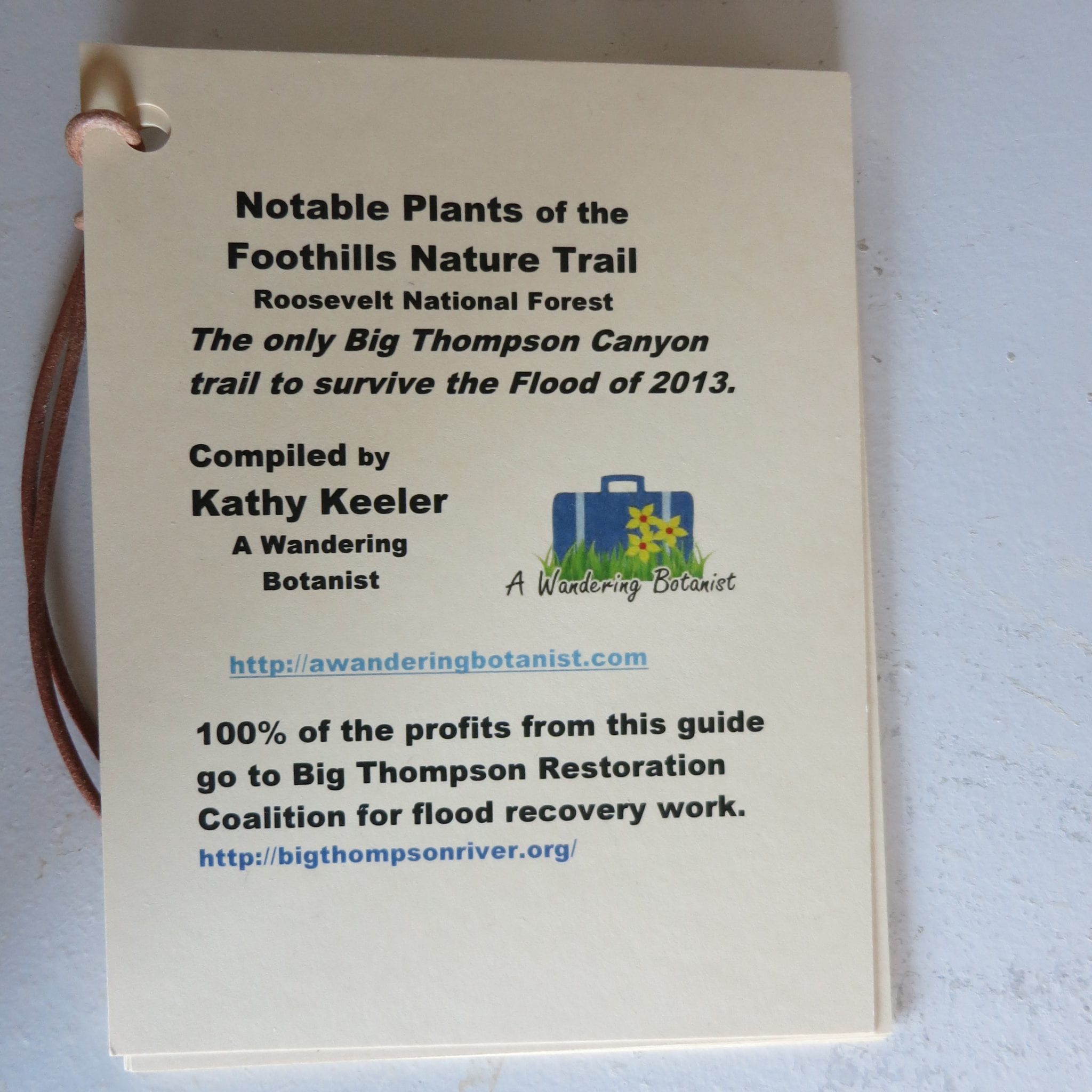 Note: the pamphlet is intended as 1/4 of a standard piece of paper, back to back, so it may be tricky if you want to print a copy.
ALL profits to the Big Thompson River Restoration Coalition for flood recovery work.