Books and videos and the internet are all excellent for learning about our world, but there are things you have to go to, they can't come to you. And the whole thing–sight, sound, smells, taste, touch–you can only experience for yourself.
Oceans and mountains, for example.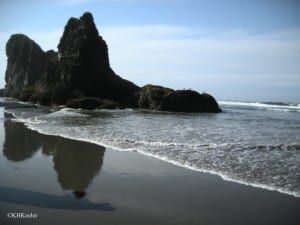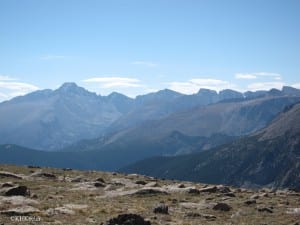 Of course, what you need to travel to see depends on where you live. I spent 31 years in Lincoln, Nebraska, close to the center of the worlds' second-largest continent. People grow up there never having seen either mountains or oceans.
But people in Florida grow up never having experienced snow.
What I find when I see something I had only read about is that there are aspects of it that I didn't remember from the description or didn't grasp because the whole thing was outside my experience.
For example, an ocean stretches on to the horizon and is blue, just like in the pictures. It is salty to taste, as they say. But it also has a particular smell and sounds. Walking on the beach can be a distinctive experience, with wet sand and dry sand and semi-dry sand (or gravel or rock, depending on your beach.) The calls and motion and spiky tracks of the sea birds are a part of the ocean experience. The moist salty wind of daytime has a feel, smell and taste imparted by ocean it just blew across. Lots of things to experience there.
With "some things you have to experience for yourself " in mind, I have started working on a botanical "Must See" list: Plant Wonders of the World. As I get it worked out I'll write about it. Got suggestions? Send them here or suggest them on A Wandering Botanist on Facebook.